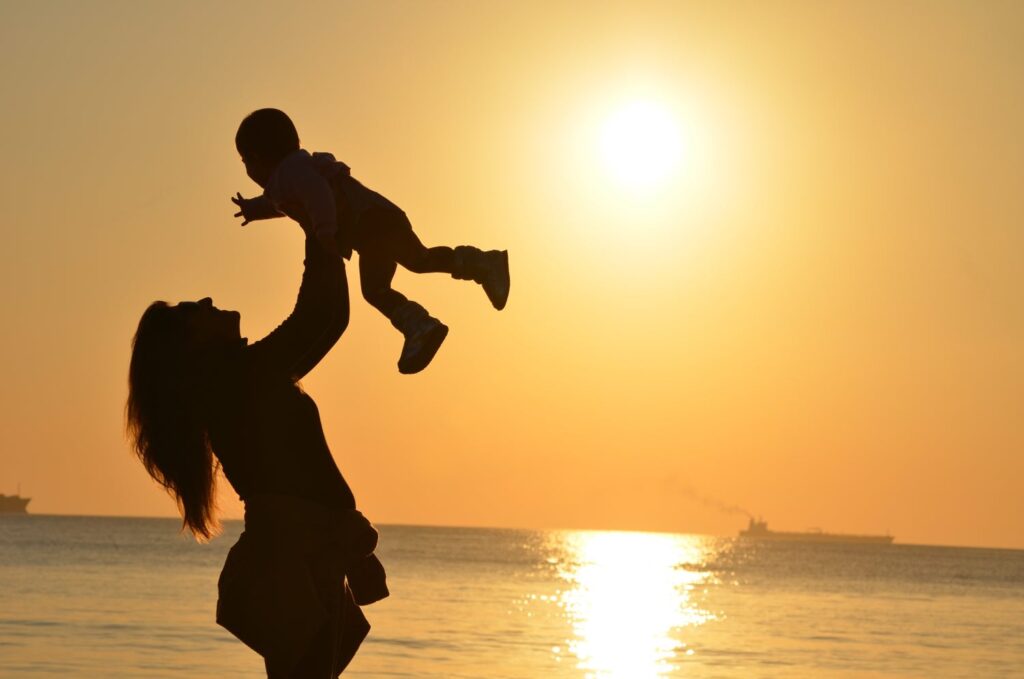 If you're anything like the typical mum, your beauty routine is probably the first thing to go when family life gets busy. Who has time to run down the beauty salon for that facial when you've got little kids at home, or a husband with a demanding job? We've got 17 beauty ideas for busy mums, so you can stay looking young and fresh.
Clean out your bathroom cabinet regularly.  Most products have expiry dates, and will only last so long once the container is opened.  We've got a few tips for detoxing here:  Looking at all those products you never get a chance to use is just going to make you feel bad, and that leads to stress, which causes more wrinkles, so get rid of them.
Keep your routine nice and quick and easy, with multitasking products.  If your routine is long and complicated, its going to be the first thing that you get rid of when things get busy.  Use a maximum of 3-4 steps routinely.  Wash/cleanse, eye cream, and moisturize are your basics. This is a highly important one in our beauty ideas for busy mums.
Pick up a few good go-to products which suit your skin type.  Sometime cheaper options don't really do the job, and you actually end up using more product, so you end up spending the same amount anyway.  Stick to a cleanser or even a cleanser and toner in one if you want to save time, eye cream, day cream, and night cream.  You can then add a masque, toner, and exfoliator as needed, but this is all you really need.
When applying your moisturizer, extend it down your neck a bit.  The neck is one area that starts to show age quite quickly.  When we're busy, its hard to justify the time it might take to apply a separate neck cream, but sometimes, just your normal moisturizer can be effective enough.
Give yourself a 7 minute facial at home.  A facial really can be that quick, and doesn't have to take hours at a salon.  After the kids have gone to bed, cleanse, pat on a small amount of a masque like the Arbonne RE9 Advanced Cellular Renewal masque, which contains pineapple and papaya enzymes to deep cleanse and exfoliate all in one step.  Leave on for 5-7 minutes, and wash off, follow with toner, eye cream, and night cream, and jump straight into bed, and wake up with silky soft, illuminated skin.
Learn a bit about your skin type.  Next time you are lucky enough to get one of those gift vouchers, or get some time with a beauty therapist, pick their brains about what skin type you are, and what recommendations they can offer for looking after your skin at home.  Most of the time, they'll be more than happy to share.
Employ a mobile beauty therapist.  There are a plethora of mobile options available out there now.  You don't need to spend hours driving, finding parking, getting the kids a babysitter etc, so you can have a facial.  How about having that facial at 8pm at night in your own loungeroom, while the kids are tucked up in bed?   There are professional beauty therapists who will come to you, so you don't have to worry about travelling, babysitting etc.
Stay as relaxed as possible.  Believe it or not, above and beyond most expensive creams and moisturisers, leading a stress free life will actually help avoid a lot of wrinkles and other skin problems.
Stay hydrated.  Water is one of the best tools for hydrating your skin.  Its easy enough to carry a water bottle around with you, and hydrating from the inside is usually more effective than even the most expensive moisturisers.
Get some good exercise, and sweat.  Sweating is your body's way of detoxifying itself.  Sweating is one really effective way of getting all the toxins and blockages out of your pores.
Eat a good healthy, balanced diet as much as possible.  Incorporate enough good fatty acids, as this will also help keep your skin plump.  Nutrients from food also help provide nutrition to your skin.
Keep your makeup simple.  A good cc cream can be a life saver, instead of using primer, foundation, concealer, and powder, a good cc cream can do all of these.  Check out Arbonne CC creams.
Use the makeup basics.  Following a cc cream, you can keep your makeup as simple as eye liner, mascara, and a bit of blush and lip gloss if you need.  These basic products can get you through almost any occasion, with a few tweaks.
Get enough sleep.  Wherever possible, get enough sleep.  Sleep is one big thing that allows us to regenerate and heal our bodies, which in turn helps with our beauty routine. This is probably one of the hardest, but also one of the most under-rated in our beauty ideas for busy mums.
Keep your hands in good condition.  Hands are one area that is constantly exposed to the elements.  Apply a good hand cream occasionally, when you get a chance and your skin will thank you for it in the future.
Think about using a good quality natural bristle hairbrush, to brush your hair.  This will help distribute the natural oils in your hair, and help keep it healthy, shiny and beautiful.
Listen to your body.  Often when things start happening, like breakouts or your hair not looking great, it means that something is going on, and something needs tweaking, so have a look at it, as often there is a pretty quick fix.
So which of these will you be taking the time to do? Please let us know in the comments. If you'd like some personalised recommendations, why not book a personalised consultation. Contact us if you'd like more information.