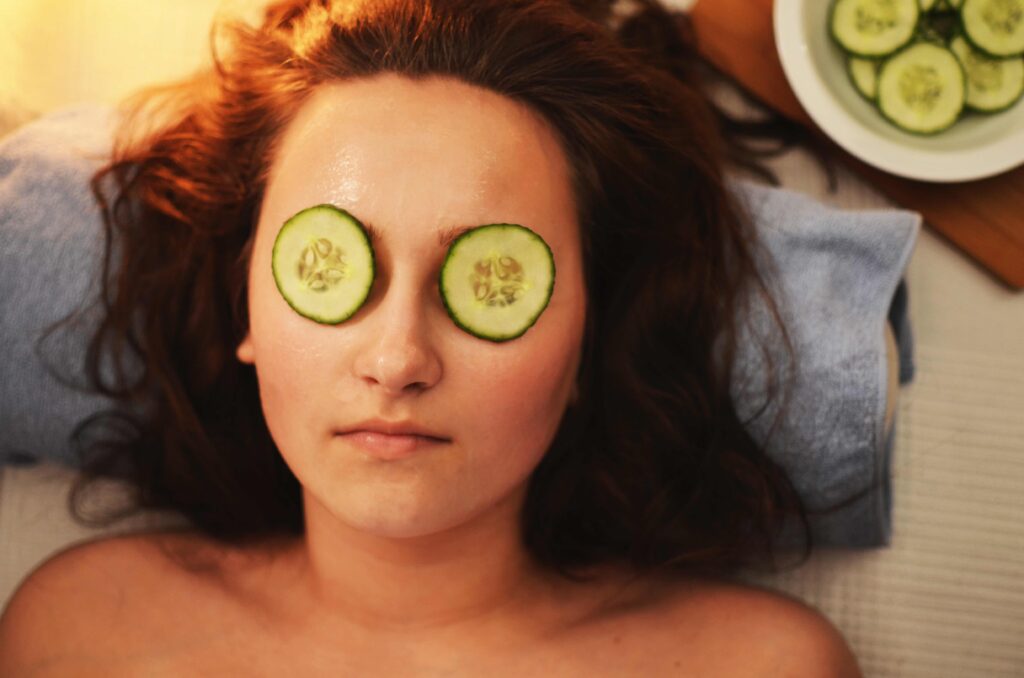 Here are a few simple tips for getting glowing skin with a great facial at home without the expensive salon price tags. Also check out our video on this topic. Perhaps we could consider that some of the things that are going on at the moment, can be a catalyst for us to develop some healthy habits at home.
Things to consider first
Check out what's already in your beauty cabinet. There's no need to double up on products if you can use what you already have.
Tight on time? If you're going to be lucky to get 15 minutes to yourself, you need to plan your facial around that. If this is the case, use a multifunctional masque that will allow you to exfoliate and deep cleanse in one.
On a tight budget? If so, consider spending a bit more money on treatment products such as masques and serums, and then perhaps if you need to save a bit on your cleanser. Masques and serums can also have high concentrations of active ingredients, and will be placed directly on clean skin, underneath your moisturiser, and so can really pack a punch.
Products in a single range are designed to be used together, and will often give great results if used together in an at-home facial, so consider investing in multiple products from a single range.
Consider consulting a professional to help you get your routine sorted. If you're confused, consult a beauty therapist. Even booking a facial, and then drilling the therapist with questions about products, and what suits your skin type can be worth the money if you can maintain and get greater results at home by consistently looking after your skin.
Steps for a great facial at home
Cleanse: Use a nice gentle cleanser, as you don't want to strip your skin before you even start.
Exfoliate: Use a mechanical (using a bead based scrub) or chemical (something like a alpha hydroxy acid) exfoliation.
Masque: Follow your exfoliation with a masque suited to your skin type, either hydrating for dry skin, deep cleansing for oily/pimple prone.
Toner: Although this step often gets skipped, its worth keeping in, as it closes your pores, removes the last traces of masques and other products, and can balance the pH of your skin.
Serum: Allow the serum to settle for a few moments before adding your moisturiser over the top. If you have particularly oily skin, a serum can be used instead of a moisturiser, particularly in really hot weather.
Eye cream: The eye area is quite sensitive, and is often drier (because there are fewer glands in this area), which leads to higher incidence of wrinkles, and dark circles.
Follow with moisturiser An SPF is vital during the day, and a night cream is tailored to allow your skin to recover overnight, and detoxify itself.
Enjoy & relax.
Contact us if you'd like a virtual consultation via phone or video call to upgrade your skincare regime at home.